WHO WE ARE
---
Nacci Printing, Inc. is an award winning and veteran owned printing company located in Allentown, PA. Located in a state-of-the-art 10,000 sq. ft. facility, Nacci Printing has been serving Pennsylvania's Lehigh Valley and beyond since 1974.
In an industry abundant with choices, Nacci Printing has what it takes to make your printing goals a vibrant reality! At Nacci Printing, we will do whatever necessary to deliver a top-of-the-line product that fits within your budget.
Nacci Printing has invested heavily in state-of-the-art printing equipment. Our graphics and prepress departments utilize today's most current thermal computer-to-plate and digital proofing systems. We also utilize high-speed digital color printers for short-run booklets, brochures, and sell sheets.
Additional capabilities include professional graphic design, photography, wide-format printing, and mailing and bindery fulfillment services. 
OUR HISTORY
---
Nacci Printing was founded as Envelopes Inc., in October 1974 in a garage in Alburtis PA., by Frank Nacci the current company President & CEO.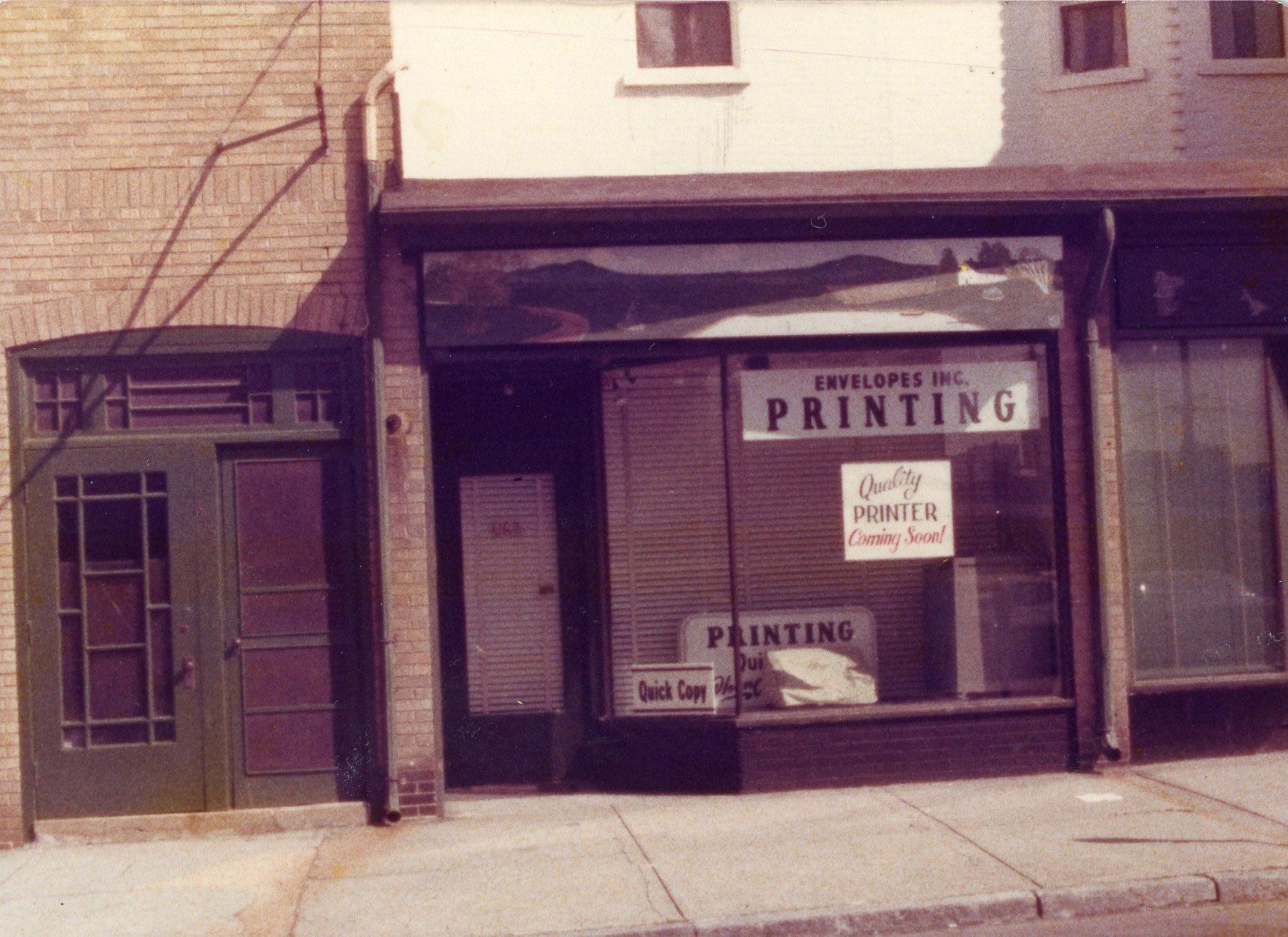 The 800 square foot garage was shared with another printer for approximately 2 years. During those early days, Frank's parents, who owned and operated a grocery store in Allentown, would solicit print work from their customers and vendors to help with the start up. To appeal to a wider group of clients Frank and his wife Carole changed the company name in September 1980 to Nacci Printing, Inc.
As business grew so did the need for more space, equipment and employees. Subsequent moves were made in 1976 to a 400 square foot store-front at 632 Turner Street, in 1978 to a 2,100 square foot store-front at 1123 Hamilton Street and to its present location in 1995 to a 10,000 square foot modern facility at 1327 North 18th Street in Allentown.
The constant growth, year after year of Nacci is a testament to its dedicated employees and company philosophy, in that unmatched customer service, quality products and on time delivery, is our top priority. 
Nacci Printing today, is a full service commercial printing company employing 30+ fulltime professionals and operating 5 days a week. 
Our goal is to be sure that we do all we can for as many as we can, with the result being friendship and a valued business relationship that can confidently move forward and build on every opportunity that we create for one another both in business and in life.