PRESS
---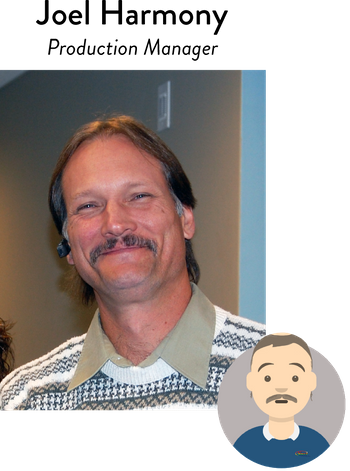 Joel joined Nacci Printing in the fall of 1981. For almost 40 years he's taken the leadership role at Nacci Printing to learn and train on all of the press and finishing equipment, and helping to ensure all projects are running smoothly and efficiently, to achieve the highest quality of each and every job that Nacci produces.
"Having a well trained crew of employees ensures quality and consistency on every project we do. I'm very proud to be part of the Nacci history and look forward to the future of our business."
In his free time, he enjoys wood working, auto detailing, and the collecting and drinking of fine wines. He and his wife have been happily married for 30 years and have a daughter who is a graduate of Kutztown University and is currently teaching at Parkland Elementary School District.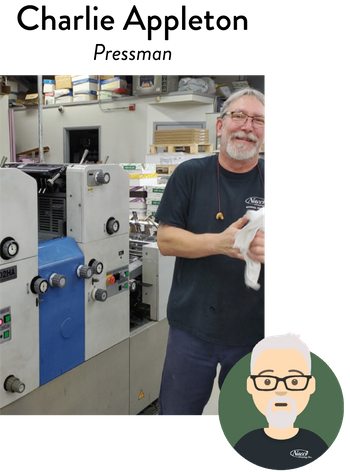 Charlie has been with the Nacci team since 1997. You'll find him down on the shop floor operating our Ryobi 940, checking for quality and making sure the press is running smoothly and efficiently. When he's not at the shop, you can either find him golfing, camping or bowling.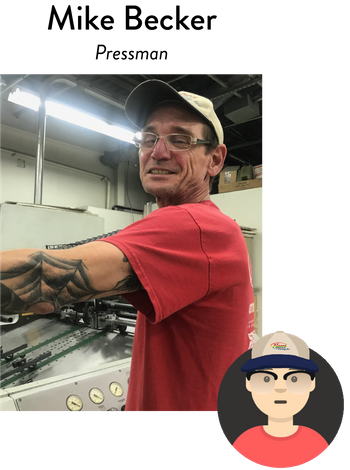 Mike has been part of the Nacci family since 1996. During the day you'll find him running and operating the Ryobi 940, the Speedmaster 74 or the Ryobi 3302 - ensuring each machine is working properly, efficiently and producing the highest of quality. In his free time he enjoys getting tattoos, playing with his 4 pitbulls and raising dogs.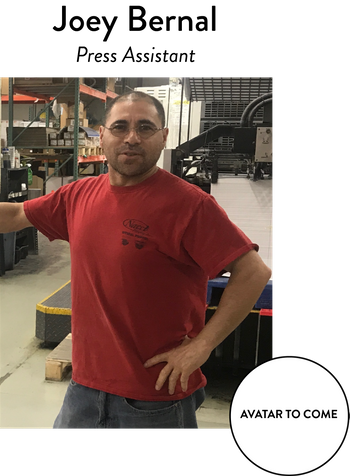 Joey has been with Nacci Printing since 1995. During the day you'll find him all over the shop floor assisting the pressman, feeding the press production machines and helping to make sure that they're running smoothly. In his free time he enjoys going for walks and exercising.