CUSTOMER SERVICE
---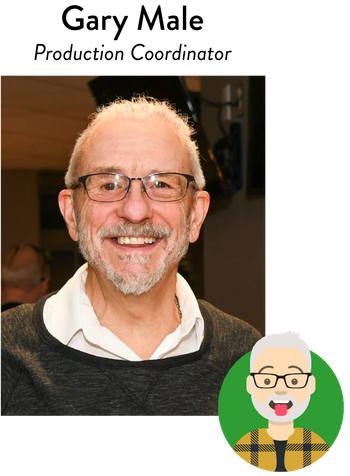 Gary has been with Nacci Printing since 2019. You can find him coordinating with each department to make sure all projects are running smoothly and that deliveries are still on track. When he's not in the office, begging Becky to fetch his coffee or eating candy - you'll be able to find him hiking, mountain biking or gardening. He's also completed the Tough Mudder and Warrior Dash obstacle courses and enjoys running 5K's.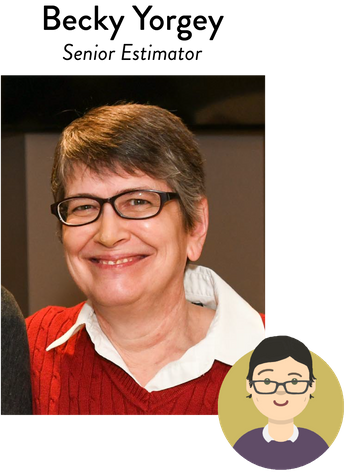 Becky has been with Nacci Printing since 1997 and is the head of the Customer Service department. She started in the printing business making film and plates, and in 1991 worked as an estimator and production scheduler at Lithographics in Quakertown, PA. While working at Lithographics in 1997, Frank Nacci called her for a quick quote, and when she gave him his pricing quicker than expected, he called her in for an interview and she's been with Nacci Printing ever since! During the day you can find her quoting, entering jobs, talking with customers and fetching Gary's coffee. In her free time she's usually gaming, gardening and watching the kids in her family play softball and basketball. She loves her pets, coached softball and unfortunately has painfully watched the same soap opera for over 30 years.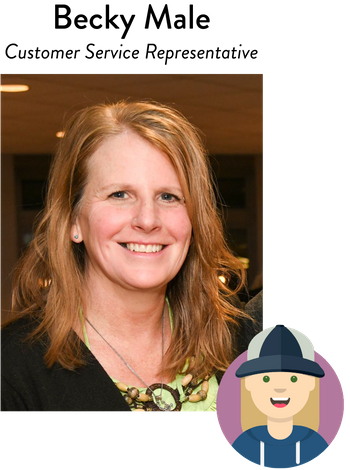 Becky joined the Nacci crew in the winter of 2020, but has been in the printing industry since 1986 working in Customer Service and Estimating. During the day you'll find her entering orders, helping with estimates and talking with customers about upcoming and current print projects. In her free time she enjoys being outdoors, hiking, exercising and cooking up new vegetarian meals. 

Debbie joined Nacci Printing back in 1995. Her daily role is to make sure all invoices are correct for billing, organizing and maintaining the office's financial documents and entering international orders into the system. When she's not in the office, she likes to spend her free time baking, spending time with her husband and their dog, Loki, and going to visit her 2 sons and granddaughter.