EQUIPMENT
---
Nacci Printing utilizes the most current technology in the printing industry. Our state-of-the-art offset and digital press equipment allows us to provide our clients with high quality products on time and on budget. 
OFFSET PRESSES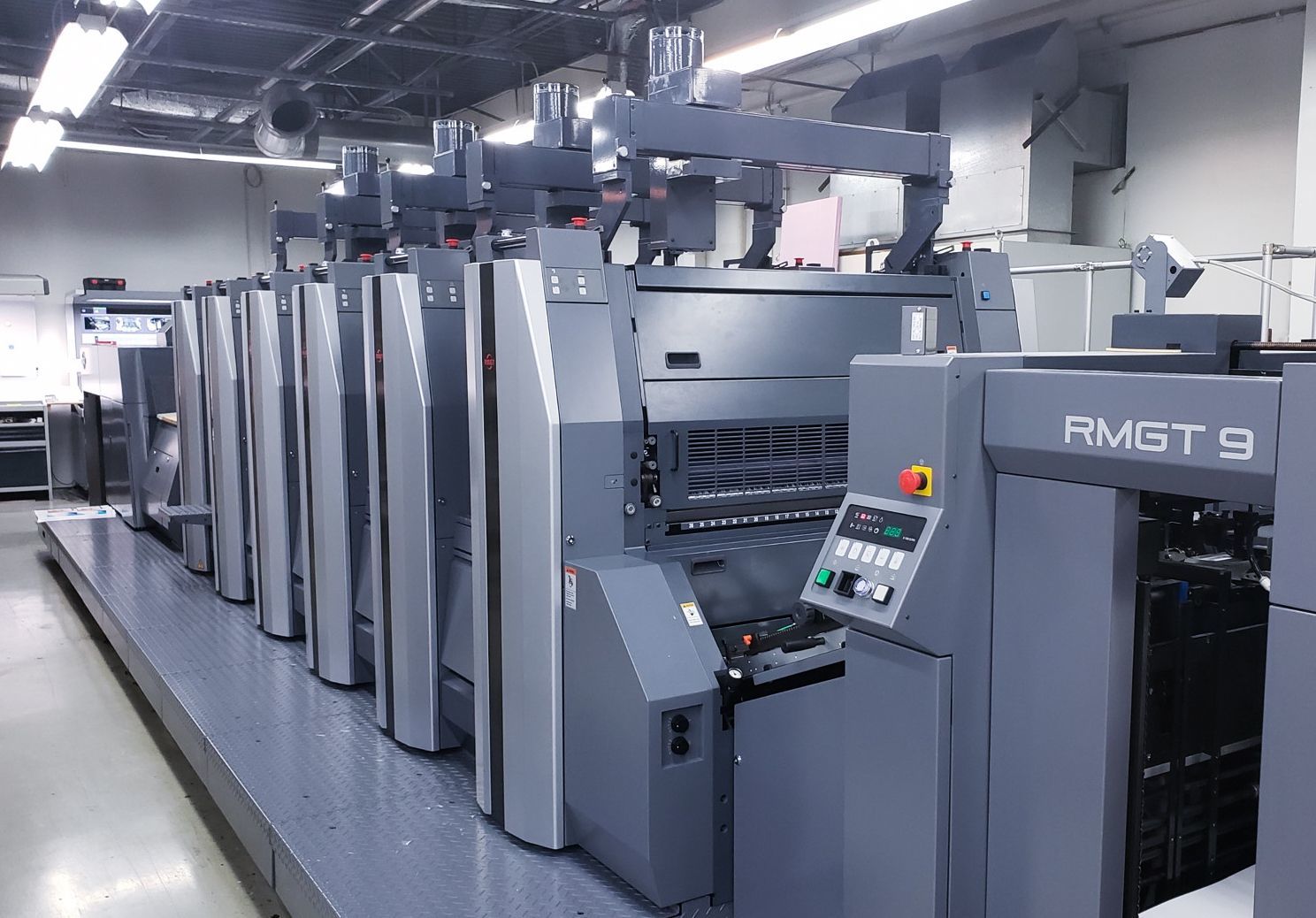 Ryobi 940 LED-UV w/ Sentinel Ink Management System
Industry leading 37" offset press, with a maximum printing speed of 15,000 sheets per hour and an LED-UV curing unit which eliminates ink drying time. 

Capable of printing 8-up of international A4 or letter (8.5" x 11") size.

Significantly lower printing plate costs, power consumption, and space requirements.

Inline coating system adds value to printed work.

99.5% VOC Free (Solvents contained in conventional inks dissolve out organic chemicals called VOC's (Volatile Organic Compounds) into the environment during the curing process. Unlike conventional inks, UV inks do not use solvents and are 99.5% VOC free).
80% Less Energy Use (During the printing process LED lamps are used instead of blowers and dryers, resulting in up to 80% energy savings. Faster press make-ready also results in less paper and ink waste).
Visibly Better Print Results! (The colors look more brilliant and have a greater contrast because the color pigments remain on paper surface and do not penetrate into the paper as may happen in the classical offset printing).
Wide Range of Substrates (The UV printing inks can also be used to print on non-absorbent substrates, e.g., plastic foils. This opens up valuable new possibilities for the Customer).
No Coating Needed! (UV dried inks are more resistant to abrasion than conventional inks. Therefore, not even for large ink coverage a protective varnish is needed. As a result, the tactile impression of the printed material remains unchanged).
Using LED UV technology is the best way to leave that all-important first impression. The advantages of this printing technology will result in even greater benefits for everything you print!
Heidelberg Speedmaster 74 Perfector
High quality 2 color press with a production speed of up to 15,000 sheets per hour, and allows for a wide range of substrates - from lightweight stock to board.
Ryobi 3302
Excellent quality 2 color press with a maximum sheet size of 13.39" x 17.72" and a minimum sheet size of 3.54" x 5.12".
DIGITAL PRESSES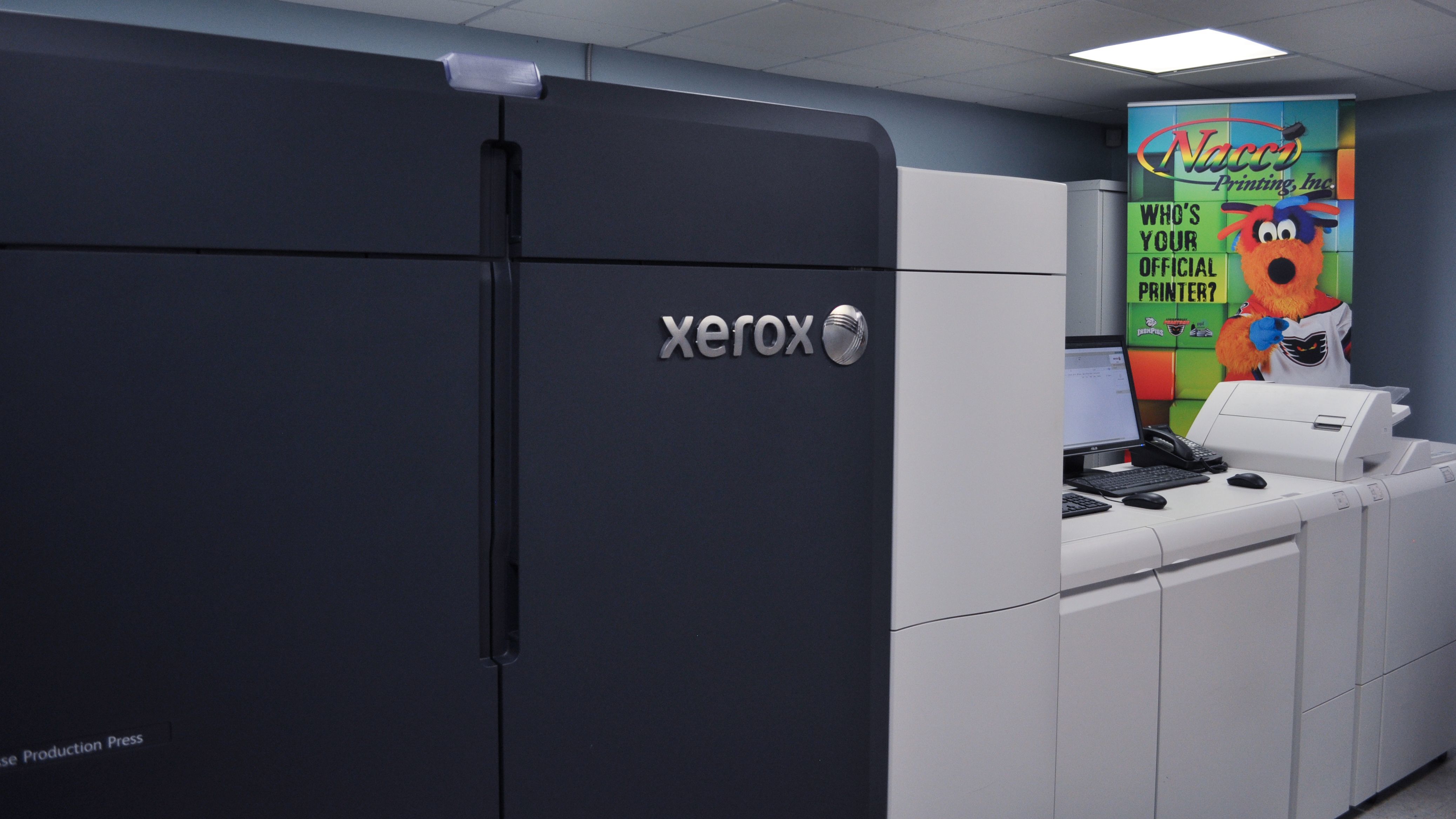 iGen 150
Industry leading digital production machine with 2400 x 2400 dpi resolution capability and can print up to a 14.33" x 26" sheet size.
Iridesse
Optimal performance digital print production with clear coating, silver and gold metallic toner capabilities.
Konica Minolta C3080
Versatile and high quality full color digital production machine with envelope printing and multiple inline finishing capabilities.
Konica Minolta 6120
High speed black and white digital print production with 18,000 sheet capacity - great for long runs!
BINDERY
Advanced bindery equipment that allows for:
Cutting

Folding

Booklet Making (Saddle Stitch & Perfect Binding)

Drilling

Shrink Wrapping

Double Sided Tape Application