SALES
---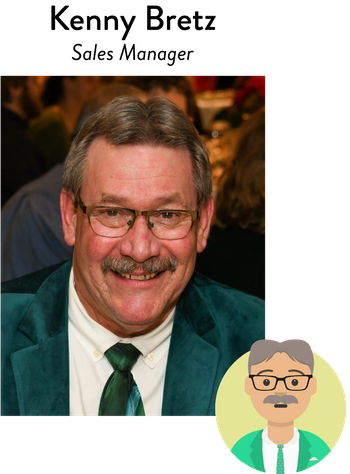 (office) 610-434-1224 x106
(mobile) 610-657-3969
Kenny joined Nacci Printing in 2005. Previously he spent 29 years working hands on in production covering the many transitions that took place in the Color Separation/Prepress graphics field. While working with dark room tray developing and stripping film, Drum scanning and Scitex systems Comps. - he attained a professional knowledge of color and what it takes to provide film/files to printers that will print well no matter what press they were running on. Taking this knowledge into the sales arena for print has added value to his relationships with the many clients he provides solutions for. As Sales Manager he shares this valued information to help educate others as well. When not hosting Lehigh Valley Iron Pigs and Lehigh Valley Phantoms games (Pre-COVID) in the Nacci suite, he enjoys hunting, fishing and spending time with his family - especially his 2 grandsons.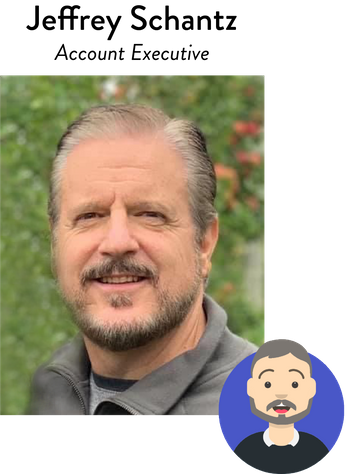 (office) 610-434-1224 x121
(mobile) 570-332-0398
Jeff has been with Nacci Printing since 2018, and his role is to establish and maintain mutually beneficial relationships with new and current clients. Jeff partners together with each customer to assist in realizing the final product that best meets their needs. He has extensive knowledge within the wholesale paper industry (Nacci Printing was even one of his clients before joining our team!) He enjoys the historic sport of boxing and likes to stay active at his home gym, and participate in activities at his church. He and his wife Sharon support the Tim Tebow Foundation, and every year he attends the International Boxing Hall of Fame and has personally met and spoken with many World Champions from all around the globe.